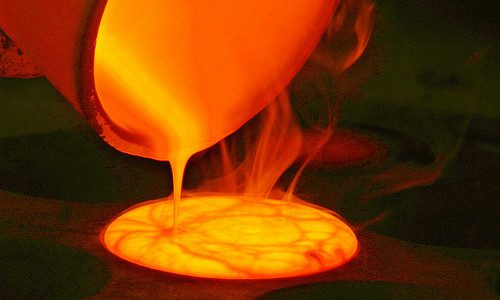 3 See, I am sending my messenger to prepare the way before me, and the Lord whom you seek will suddenly come to his temple. The messenger of the covenant in whom you delight—indeed, he is coming, says the Lord of hosts. 2 But who can endure the day of his coming, and who can stand when he appears? 
For he is like a refiner's fire and like fullers' soap; 3 he will sit as a refiner and purifier of silver, and he will purify the descendants of Levi and refine them like gold and silver, until they present offerings to the Lord in righteousness.4 Then the offering of Judah and Jerusalem will be pleasing to the Lord as in the days of old and as in former years.
                The message of Advent is clear. Get ready. Get cleaned up. Prepare yourself for the coming of the Lord. But, are we ready to bear the burden of purification? Are we ready to be refined by the refiner's fire? A little water from baptism maybe, but fire?  Sometimes we ask for things to occur, but don't know the full ramifications. We cry for justice, forgetting that we might get singed along the way.
                Malachi speaks to a people facing a crisis. Exiles have returned home to a ruined Jerusalem, from Babylon and Persia. They have rebuilt the Temple, but maybe they're not of one mind when it comes to supporting it. The Book of Malachi is best known for its "stewardship theme" of tithing so as not to rob God. Maybe the context of this message was a capital campaign to rebuild the Temple. Maybe people were a bit behind in their pledges (
Mal. 3:8-12
). Could the prophet of record be a disgruntled priest, who is discouraged by the lack of progress in supporting the Temple or in behavior change for that matter. We aren't reading that portion of Malachi 3. We're reading the word that precedes it.
That word follows the word we hear now, a word about a messenger, perhaps an eschatological messenger, who will come suddenly to carry out judgment. The identity of the messenger is uncertain. The name Malachi can be translated as "My Messenger," which is the task given to the one who is coming. In any case, the word comes to the people from God, and it is God who will do the refining.
                Whoever this prophet is, who likely writes early in the fifth century, BCE, the word we hear, is that the people have lost their way. They want much but seem unwilling to give of themselves for this purpose. They may be experiencing disillusionment. They decry corruption, but perhaps are caught up in it themselves (and can't see it). So, the prophet calls the people to account on behalf of YHWH Zebaoth (Lord of Hosts), who is coming, with refiner's fire, to cleanse and renew the community.
                The Gospel reading from Luke 3 that accompanies this reading speaks of another messenger, who is sent to the people, to prepare them for the coming of the Lord. That messenger or prophet is John, son of Zechariah, who proclaimed a baptism of repentance in preparation for the coming of the Lord—as Isaiah had already revealed (
Luke 3:1-6
). Malachi's calling is similar, or better, John's calling is similar to that of Malachi. Both prophets call for repentance so that sins might be forgiven, and people might be purified.
The age in which we live is an age of division that at times lacks a sense of moral vision. As Reinhold Niebuhr would say, moral man is living in an immoral society. We hear hue and cry about corrupt systems—political, religious, corporate—even we participate and perhaps benefit from those systems. We want change, but we would rather not incur any pain or inconvenience. It is like those who complain about the roads, but demand tax cuts. So, we throw out the bums, and elect new bums in their place. When the new bums fail to fulfill their promise (or fulfill it at our inconvenience), we complain. It seems to be a never-ending cycle. So, perhaps Malachi's concerns are our concerns.
While we're not sure about the context, the prophet is concerned about the context at hand. Things are not as they should be, which suggests that God will do something to set things right. People have been calling for God act, but perhaps they need to ready themselves first. The refining fire might prove uncomfortable. So, am I ready? I don't know. Is the church I serve ready? I don't know that either.
                As we move quickly toward Christmas, on this the second Sunday of Advent, with only two more Sundays after this one we are faced with the question: are you ready for what is to come? Perhaps we will answer: If only we had more time, or perhaps more resources, then we could fulfill our promise. But will this answer be sufficient? While the promise that the coming messenger will bring refiner's fire might seem ominous (who wants to undergo judgment), perhaps it is for the best. Perhaps if we submit ourselves to this process, we will be better prepared to bring our offerings to the Temple in righteousness.
                With Malachi's message in our minds, what is the vision that moves us in this journey toward Bethlehem? What are we hearing from God that speaks to our souls? Are we ready to receive this word of judgment so we can prepare ourselves for the coming of the Lord?
                Let us remember that the season of Advent points not only to the first Advent, when a child is born in Bethlehem, a child who will grow up to preach good news, bring healing and wholeness, and then face death, but also a second Advent, the eschaton, the time of judgment. While the death of Jesus culminated in the Resurrection, that was the end of the story. We live in the interregnum, the in-between time, before the coming Day of the Lord. We may be experiencing some of that refining fire now, in our time.
                After centuries of Christendom, where in Europe and its colonies, Christianity dominated culturally, that cultural dynamic no longer exists. People find church to be less important. They still claim faith in God but operate outside the usual channels. Our congregations shrink, and along with it, our budgets. The majority of churches in America have less than 100 members. I serve one of those churches. I know the challenges that come as we grow smaller. Thousands of cars pass by our church each day, no one paying attention to that church on the corner. I don't know the future. I am hopeful, but realistic as well. The future of our congregations, especially smaller ones with older and whiter memberships, is uncertain. The good news is that God is faithful to the covenant, and so the invitation is sent out, inviting us to submit ourselves to the refiner's fire.
                This passage is intended to be heard on Peace Sunday. The question is, does it bring peace to our souls? Does it inspire us to be peacemakers? Whether we're able to answer in the affirmative, we can hear the words of Alan Gregory, who writes:
When Christians accept God's calling, it is good news for the world, because the church, when it is willing to bear God's refining, represents the glory of humanity as it exists in God's desire. In the end, of course, what sustains the church, and all human beings touched by God's grace, lies beyond the words of judgment, in the faithfulness with which God shall complete the loving work of creation

.  [

Connections,

p. 20].
May we present ourselves to God's messenger so that we might be refined. With that act on God's part of refining us, we find ourselves brought to wholeness, to completeness, along with the rest of God's creation. With  that we can continue the journey toward Christmas.
Robert Cornwall is the Pastor of Central Woodward Christian Church in Troy, Michigan. He holds the Ph.D. in Historical Theology from Fuller Theological Seminary. He is the author of a number of books including Out of the Office (Energion, 2017), Marriage in Interesting Times (Energion, 2016), and Freedom in Covenant (Wipf and Stock, 2015) and blogs at Ponderings on a Faith Journey.